Building Bibliophilia
Building Bibliophilia is the beginning of an ongoing series of bookbinding workshops hosted and developed by artist and educator Cathleen Mooses and architect artist and fellow Troels Steenholdt Heiredal, in celebration of the many aspects of the book.
Saturday Sept. 19th Cathleen Mooses directed the first workshop in the series on hardcover pamphlets and accordion structures. The participants was encouraged to experiment with the folds staring at the traditional accordion, which lead to many different and personal variations on the unfolding of books.
The day ended with a experimental poetry talk by Cathleen Mooses and Troels Steenholdt Heiredal, wherein they shared the first explorations for their collective book on geometrical photographs of Nordic houses.
The next time we will be Building Bibliophilia will be Oct. 24th where we are very proud to have Susan Mills direction the workshop on leather binding.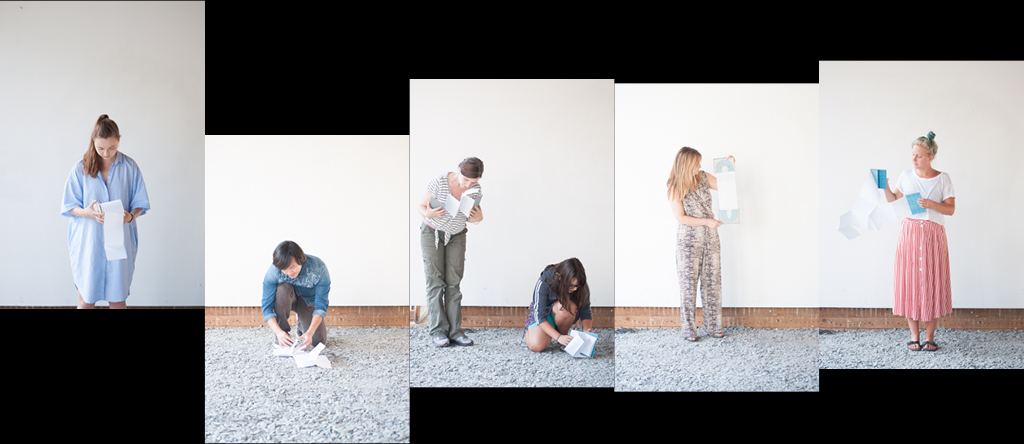 Participants presenting some of the books made at the workshop